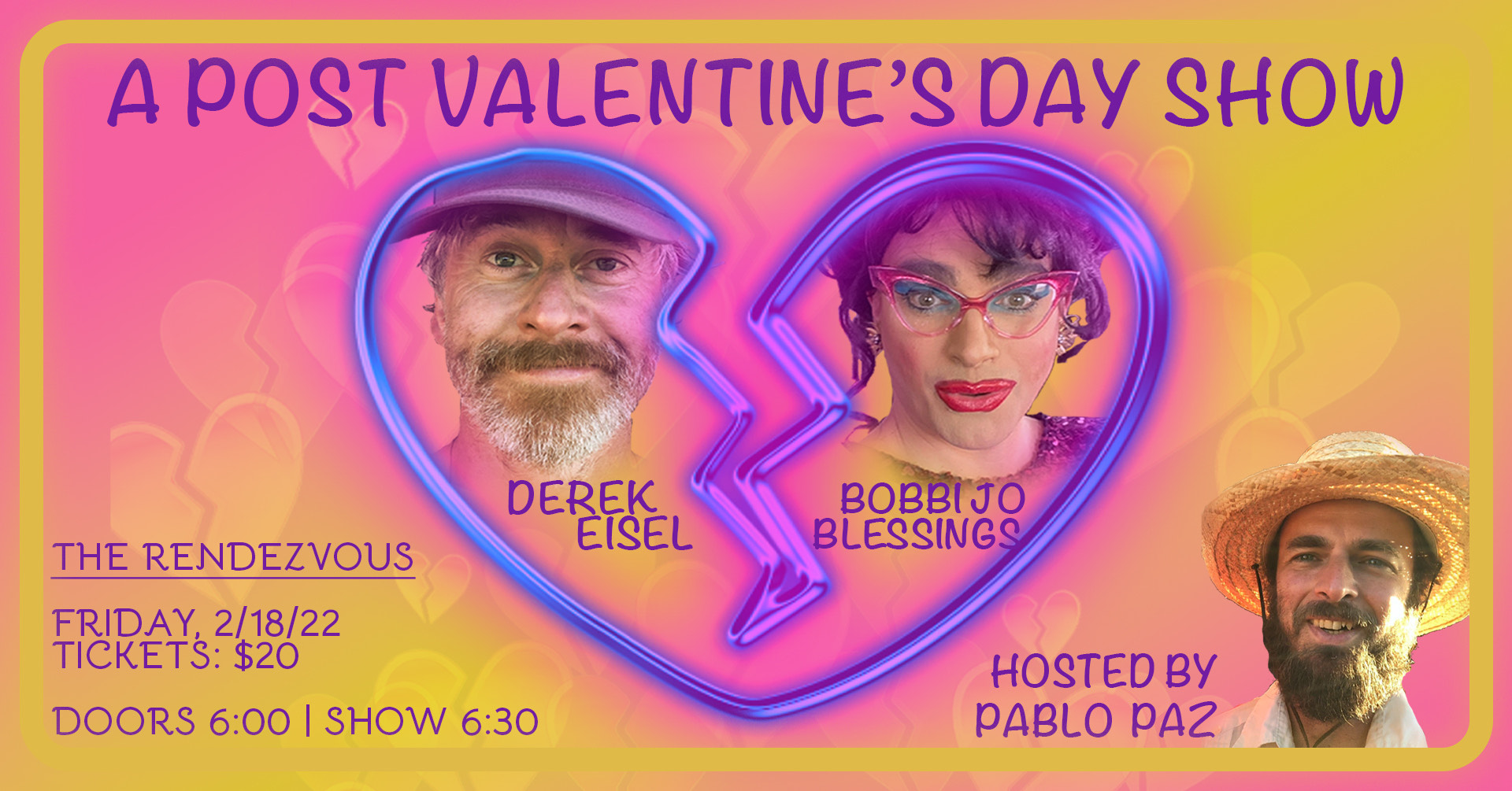 Post Valentine's with Bobbi Jo Blessing's, Derek Eisel and Pablo Paz
Bobbi Jo Blessings and Derek Eisel are back to entertain you with songs of love, loss and lust. Pablo Paz on bass and hosting the evening with Bobbi Jo on piano, Derek on guitar and both sharing their pipes. It's an evening in two acts with Pablo's sweet bosa novas and guitar styling during intermission.
If you needed an excuse to dress up and grab your squeeze for a night out on the town, or find a squeeze, this night's for you!
Doors 6pm / Show 6:30pm
21+
*PROOF OF VACCINATION REQUIRED*