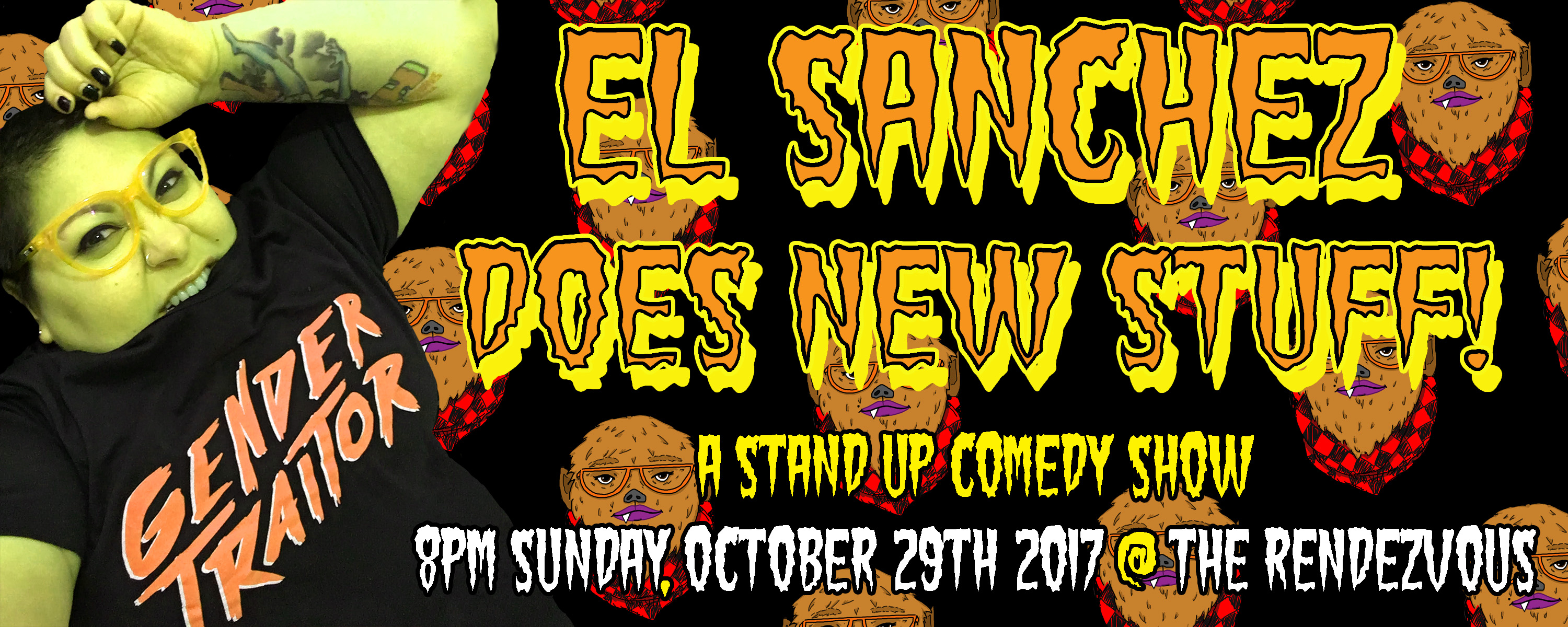 El Sanchez Does New Stuff!
Sun, Oct 29, 2017 at 7:30pm
Seattle-based comedian El Sanchez is working on publishing their first comedy album. That means one, they need to raise some funds for editing/publication, but most importantly, having committed some material to a recording, they need to work on brand new material! Come check out a night of stand up comedy where El works out some brand new jokes you will be the first to hear! There may be even a special guest or two!
A Seattle-based comedian and writer, El Sanchez has been performing all over the country since 2010. They have appeared on NPR's Latino USA , have been featured in Teen Vogue, LGBTQ documentary short film, "Oh, I Get It" and have performed at Bumbershoot, the Bridgetown Comedy Festival, Emerald City Comicon and Autostraddle.com's annual LGBTQ event A-Camp. El has been called "fearless" by City Arts Magazine, "a grumpy nugget of delight," by writer/activist Lindy West, "a local favorite," by Seattle alt weekly The Stranger and "a brilliant new voice everyone should know," by comedian Hari Kondabolu. Grammy Award winning singer/song-writer Kimya Dawson has cited El as her 'favorite underground Northwest comedian' while Emmy Award winning comedian W. Kamau Bell, host of CNN's United Shades of America, once said, "El Sanchez is the truth." Their debut comedy album "Hard Femme/Soft Butch/Werewolf" will be released in the winter of 2017. More info available at www.eliciasanchez.com
Tickets $8 advance / $10 at the door
Doors at 7:30 PM / Show starts at 8:00 PM
Located in the Grotto inside The Rendezvous