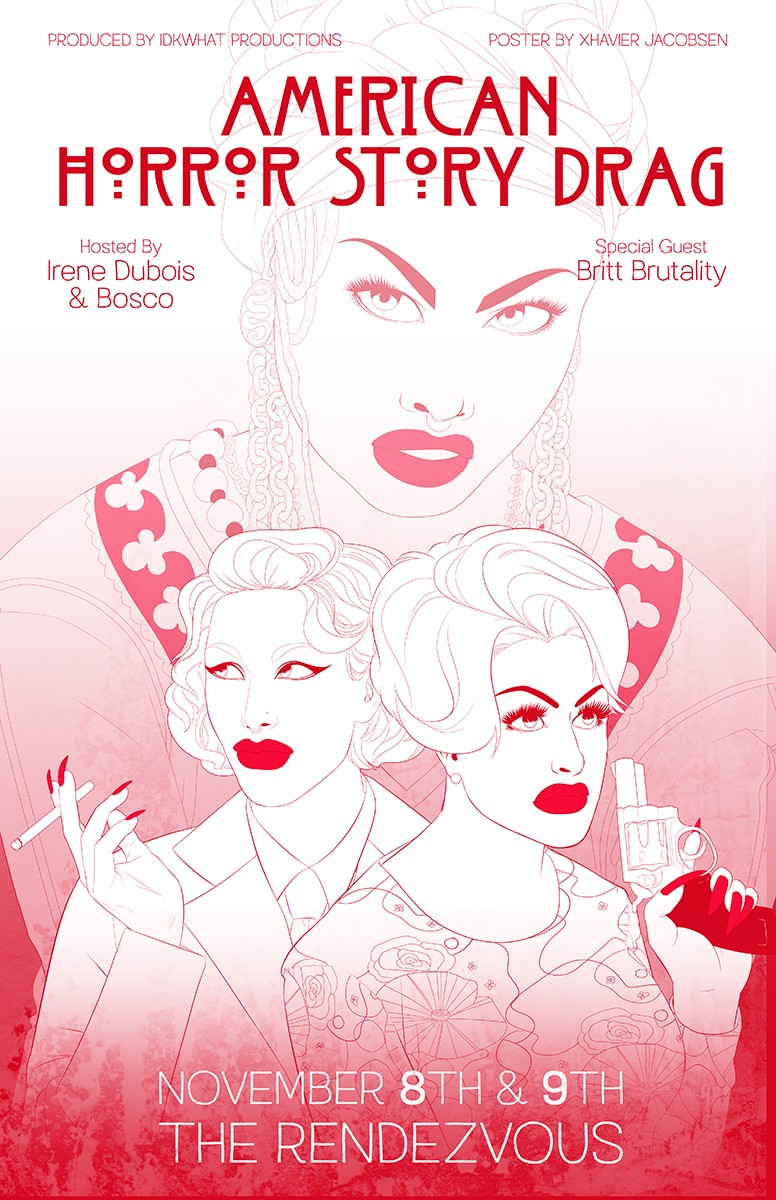 American Horror Story: A Drag Show
IDKwhat productions presents two nights of drag inspired by American Horror Story, featuring an apocalyptic cast of local talent! Come see your favorite characters from throughout the seasons, as imagined by a powerful coven of Seattle's spookiest queer performance artists. There will be drag, burlesque, & more, from Briarcliff to Roanoake.
Guiding you through the bloodbath of talent are your co-hosts & co-Supremes, Irene Dubois & Bosco. A show-stopping extravaganza from our special guest, Britt Brutality - as legendary voodoo priestess Marie Laveau - will leave you breathless.
GA & VIP tickets are available for both nights. A VIP ticket includes a post-show photo-op with the cast, as well as a limited edition merch package, including stickers & a poster signed by your co-hosts & special guest.
Featuring:
Angel Baby KillKillKill
Cranberry (LA) (Fri only!)
Killer Bunny
Sugar Darling (Thurs only!)
Terrie Belle
Thurs, Nov 8th: doors @ 7/show @ 7:30
Fri, Nov 9th: doors @ 10/show @ 10:30