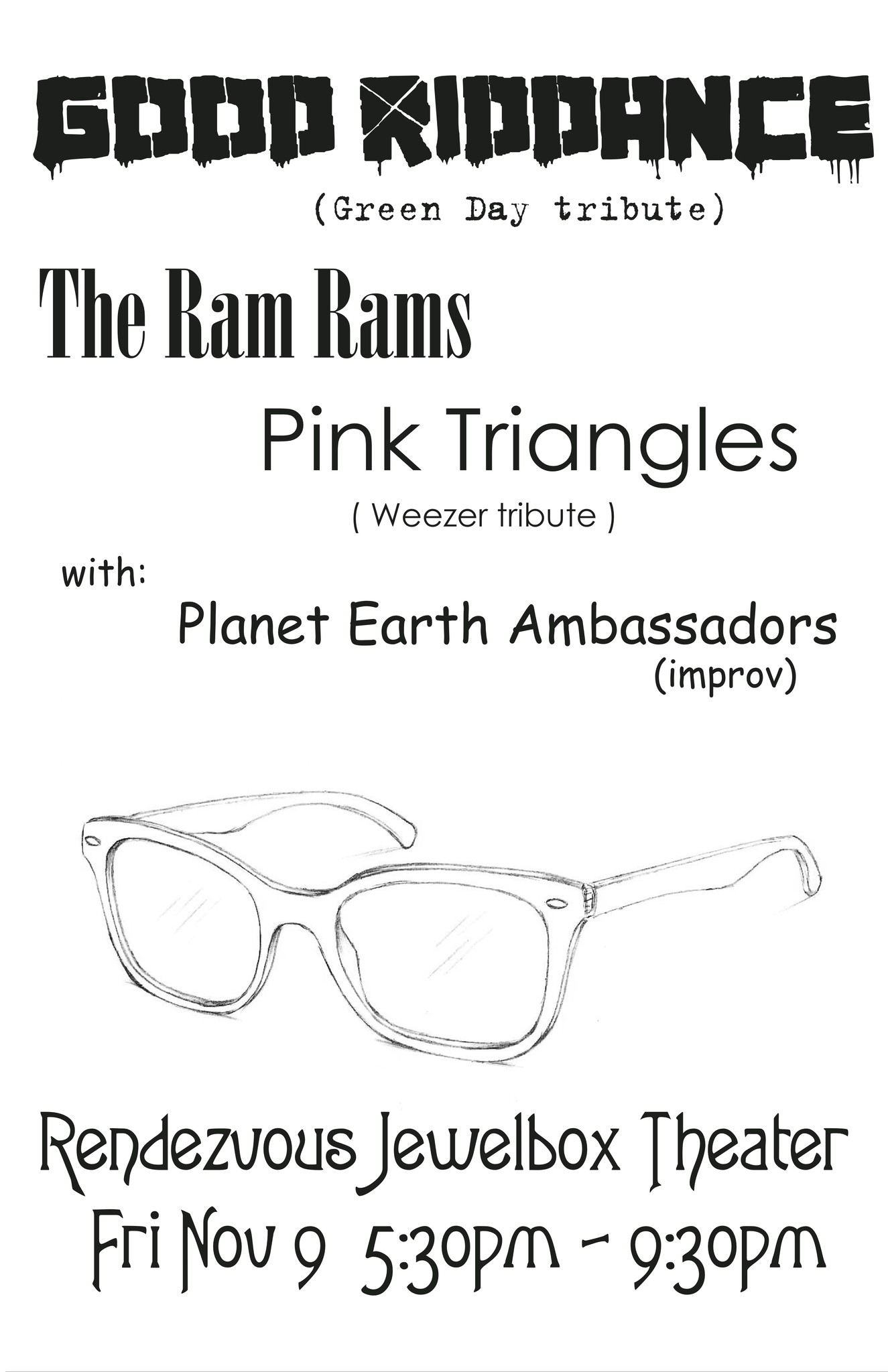 The Pink Triangles - Happy Hour Show!
Fri, Nov 9, 2018 at 5:45pm
This is gonna be a fun night! Your favorite Weezer songs from Pink Triangles, your favorite Green Day songs from Good Riddance, the punk rock shenanigans of The Ram Rams, and the hilarity of Planet Earth Ambassadors. Doors at 5:30, music starts shortly after!